Event Mascots now provides a custom design costume service. Costumes can be purchased from £600, depending on complexity.
Order a Custom Mascot in 3 Easy Steps
Step 1
E-mail a photo and/or detailed description of your custom design.
EMAIL: enquiries@eventmascots.co.uk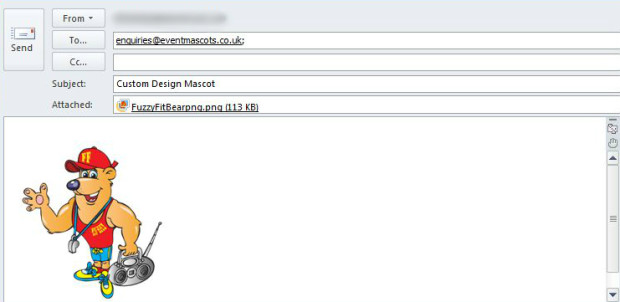 Step 2
You will receive a quote from us within 72 hours via e-mail. Confirm that you want to go ahead with the purchase and an invoice will be sent. From there, you can make secure payment via credit card or PayPal.
Step 3
Within 28 days of order, you will receive your custom-made mascot.
Here's an example of a custom-made mascot: